LOUD THINKING
PeerTalks with Ambassador Haim Koren on "Sudan and Israel, An Era of a Change"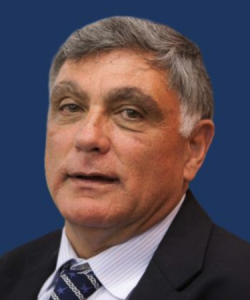 Ambassador Haim Koren is a former Israeli diplomat and an expert in the Arab  World. 
He served as Israel's Ambassador to the Republic of Egypt between 2014 and  2016. He previously served as the first Israeli Ambassador to South Sudan and as the Director of the Middle East Division in the Center of Political Research in  Israel's Ministry of Foreign Affairs. During his tenure with the Ministry, his positions included serving as Director of the Political Planning Division and as  Deputy Spokesman of the Ministry of Foreign Affairs. He has also served in various other diplomatic capacities in Chicago, USA; Alexandria, Egypt;  Kathmandu, Nepal; and elsewhere. 
Ambassador Koren is an expert in the Arab World. His Ph.D. focused on Islam in Sudan, and he also deals with issues as the Arab Media, the Arab Citizens of  Israel and the Palestinians, Radical Islam, Political History of the Middle East,  Tribal Societies in the Middle East, and Sufism on the Middle East and Beyond. 
In 1993-1995, he was an Honorary Member at the Center for Middle Eastern  Studies at the University of Chicago. From 2008 to 2011, he was an Instructor at the National Defence College of Israel. He has given lectures and seminars on Arabism and Islam, the Ideology of Radical Islam, the Global Dimension of the Foreign Policy in Israel, and the New Framework for Thinking on the Middle  East. He taught Middle Eastern History and Communications at the University of Haifa. 
Ambassador Koren has been a member of the Advisory Board of the Slovenian  Institute of Middle East and Balkan Studies since 2011, and a Board Member of the Ezri Center for Research of Iran and the Persian Gulf at Haifa University since  2016. He teaches at the Herzliya Interdisciplinary Center (IDC) since 2017. 
You may also like to watch