Peer Talks with Pir Syed Lakhte Hassanain Shah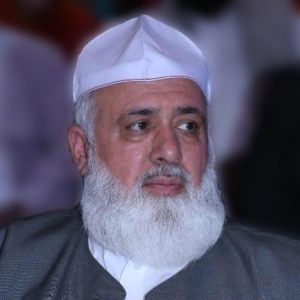 Pir Syed Lakhte Hassanain Shah
Chairman of Muslim Hands International UK
Pir Syed Lakhte Hassanain Shah is an Islamic Religious Scholar well known in the Muslim community in the UK for his contributions towards world poverty alleviation and welfare for the needy around the globe. In 1993 as a response to Bosnia unrest he formed and lead a group of Muslims in Nottingham UK and sent the first of many aid shipments. There he started Muslim Hands a world relief organization with an objective to alleviate poverty through quality education and income generation projects. In his spiritual leadership, Muslim Hands today has grown to be one of the UK's foremost charities. Its work encompasses 40 countries, with field offices in over 20, and it spends annually in excess of £7,000,000 on projects ranging from disaster relief and medical aid to education and tree plantation. Millions of people across the globe have and continue to benefit from the work MH carries out. Pir Syed Lakhte Hassanain Shah has a passion to help the needy and do the best which can be done to improve and transform lives.
Muslim Hands International
Muslim Hands is an international NGO working with some of the most deprived communities in the world. Since our humble beginnings in 1993, we have responded to countless emergencies as well as establishing long-term projects in over 30 countries.
We support livelihoods, education, water, and health projects all over the globe and run orphan sponsorship schemes in Asia, Africa, and the Middle East.
Over the years, we have built up a network of international offices and local experts and have amassed a wealth of skills and experience in supporting those most in need.
As Muslim Hands moves forward, we remain committed not only to helping those in crisis but towards supporting and empowering global communities over the long-term.