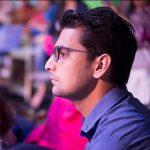 Wajih Nizami
A Pakistani Sufi Musician, Composer, and Writer as well, who plays the plucked string instrument SITAR. He has been described as the most known Contemporary Pakistani Musician. a brilliant performer, acclaimed as one of the most outstanding Sitar players of the Country today amongst the present generation. His Sitar sparkles with the rare combination of Virtuosity with technical finesse and a deep sense of aesthetics. His music also reflects the eternal essence of Sitar and has been groomed in a musical atmosphere since his birth. Wajih Nizami is a classical "SITARIST" and upholds the tradition of sitar playing handed down to him through 18 generations of dedication and devotion to music. He is carrying a legacy from his family indeed belongs to "Senia Gharana" after the name of "Mian Tan Sein Ji" the court musician of Mughal emperor Akbar.
Raqs-e-Amn is a peace campaign aiming to promote coexistence and harmony through universal principles of spiritual realization. It is dedicated to educating and engaging youth on the inner dimensions of peace, the current religious discourse in Pakistan, and promoting interfaith and inter-sectarian harmony. By using Mysticism, Indigenous Culture, and Arts, Raqs-e-Amn will build the path to a peaceful future.
Beydaar Society is a youth-led organization that aims to create awareness and civic sense in the Pakistani people. Primarily through its projects, it hopes to bring a positive change in the various sects that are facing oppression and are marginalized on a daily basis. Beydaar believes that these neglected groups have the potential to become stronger if only given the right opportunities.