Mohammad Ali Sadpara - The Mountaineer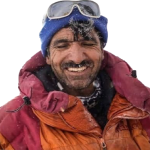 Muhammad Ali Sadpara (born February 2nd, 1976) is a Pakistani mountaineer. He was part of the team that successfully achieved the first-ever winter summit on Nanga Parbat in 2016. Both his teammates, Alex Txikon and Simone Moro, have gone on record stating that they could not have done it without Sadpara's brilliance. He had successfully climbed four eight-thousanders in a calendar year and a total of eight in his career. Sadpara and his son, Sajid Sadpara, who had climbed K2 in 2019, teamed up with Icelandic mountaineer John Snorri Sigurjónsson, and Chilean mountaineer Juan Pablo Mohr Prieto, for a joint K2 ascent, leaving the highest camp on the evening of February 4th, 2021. Sajid had to come back because of a technical issue leaving the others at the Bottleneck, close to the summit. His father, Snorri and Mohr kept climbing up, but they didn't come back by night as planned. A rescue mission with two army helicopters was organized on February 6th. The three climbers are still missing.
For more WIKIPEDIA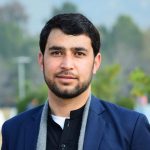 Manzaoor Ameen
Ali Sadpara a social figure and great Humanitarian from the lens of Manzoor Ameen. Manzoor Ameen is a student of Tourism and a youth activist.
This podcast is powered by Melonapp, Melon is one of the best platforms for live streaming. Try Melon 
You may also like to watch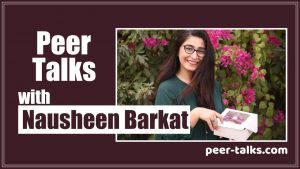 Nausheen Barkat is the brave mom of a CMT warrior, here is her journey from a homemaker to an entrepreneur